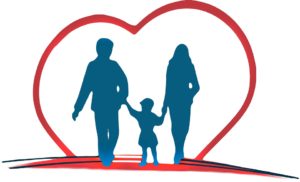 These sites offer free, or low cost medical, dental, psychotherapy, & pharmaceuticals. 
Homeless Hygiene Tips (click to open)
Good hygiene can be a challenge without a home. Your physical health and self-esteem are dependent on good hygiene. Your mental health can be adversely affected if you do not feel good about your appearance.  If you look shabby, or smell, it will be difficult getting a job. There are many ways to keep clean even in the most challenging situations.
Basic Hygiene:
Wash hands frequently to avoid illness and especially before you eat. If you do not have soap and water use hand sanitizer. This is important after using the toilet. Avoid dental issues by brushing and flossing frequently. Use mouth wash to kill bacteria and for nice breath. You can also use mouth wash as a disinfectant on wounds.  Clean your nails and keep them short. Clean up before going to sleep. You will wake up ready to meet the world. Use deodorant when you can't shower, but that does not replace a shower.
Facilities with showers:
You can shower, change clothing, and groom at the YMCA (they have discounted membership low income), fitness gyms (Planet Fitness has a $10 a month plan), truck stops, camp grounds, and homeless shelters, public pools and recreation centers. College and University locker rooms are easy to slip in if you don't attract attention. Many high-rise buildings have toilets with showers on the upper floors. If you are desperate enough there are cold showers at many beaches, or a coin operated car wash can do in a pinch with a bathing suit. Truck stops have paid showers for $8-$11.
Facilities with only toilets:
Some restaurants have locked doors such as Starbucks. Supermarkets are very good, but not very private. Hotel lobbies are very good and hospitals have the cleanest toilets. Avoid gas stations; they are typically filthy and don't have hot water. A folding bucket is very handy. Fill it and go in the stall a have a sponge bath. If you do not have a folding bucket you can cut off the top of a 2-quart plastic bottle to make an instant bucket. You can store your toiletries in it to save room. If possible get a medium sized microfiber towel. They absorb more, take up less space than a regular towel, and dry very fast. You can brush your teeth at the sink after your sponge bath.
Be Stealthy: Use a cloth shopping bag or day pack to carry your stuff into a restroom. You do not want management to know what you are doing. Do not come out of the restroom with wet hair, that is a dead giveaway. Dry your hair as best as possible and conceal your damp hair with a cap. If the business learns what you are doing, you will probably be banned.
No Facilities:
You can clean up well with very little. Use a small spray bottle to moisten areas. Apply a very light layer of soap and wash.  Wipe the soap off with a towel. Spray again and wipe to rinse. Be sure to clean your butt every day. An easy way is the "three paper towels" method. First towel is wet with soap. Second towel is wet for rinse. Third towel for drying. You can actually use a half paper towel for each operation. It may be obvious, but always wash your hands after cleaning your butt.
Female Hygiene:
Drink lots of water to keep your urinary tract healthy. Do not avoid drinking water to stop frequent use of a restroom. This is a major cause of urinary infection. Wipe from front to rear (vagina to rectum) to avoid bacteria entering the urinary tract and dry thoroughly. Also drink cranberry juice or take cranberry capsules. Make sure your hands are clean before changing Tampons. Clean with towelettes when soap and water is not available.
Woman on the pill are more susceptible to Yeast infections. Yeast infections thrive in moisture. Keep your vagina dry. Use cotton underwear.  Eat yogurt when you can. A pee funnel is good for keeping the area dry and for going at night into a small container.
Shaving:
Shaving in the ruff. You can use sex lube which can be had at Walmart or any drug store for a couple of dollars. Use just a little. You need just a small amount of water to rinse. Dry your razor so it does not rust. You can also use a little sex gel in your hair. After combing the gel disappears.
Toiletry List:
Medium towel (Microfiber preferably)
Bar soap
Camping soap
Shampoo
Comb or brush
Small spray bottle
Collapsible bucket
Small mirror
Deodorant
Nail clipper
Razor
Tooth brush and toothpaste
Mouth wash
Floss
Toilet paper or tissues
A few paper towels